Recall Products Purchased in US
Recall Products Purchased in Canada
U.S. Consumer Product Safety Commission – Recall
Release Date : July 23, 2020
Release Number : 20-153
Willis Electric Recalls Home Accents Holiday Artificial Christmas Trees Due to Burn Hazard; Sold Exclusively at Home Depot
Recall Summary
Name of Product: Home Accents Holiday artificial Christmas trees

Hazard: The Christmas tree's foot-pedal controller can overheat, posing a burn hazard.

Remedy: Replace

Consumers should immediately stop using the foot-pedal controller, dispose of it and contact Willis Electric for free replacement foot pedal controller.

Consumer Contact: Willis Electric toll-free at 866-210-5958 from 9 a.m. to 4 p.m. CT Monday through Friday, or online at www.williscorporation.com and click on the recall tab for more information.
Recall Details
Units: About 99,000 (another 5,100 were sold in Canada)

Description:

This recall involves mode-switching foot-pedal controllers included with 2019 Home Accent Holiday 7.5 ft. and 9 ft. artificial pine Christmas trees. Model numbers W14N0126, W14N0127, W14N0148, W14N0149, and W14N0157 and SKU NUMBERS can be found on the product label on the Christmas tree's cord.
Model No.
SKU No.
W14N0127
1004391988
1004147107
W14N0157
1004363928
1004213736
W14N0126
1004363929
1004213737
W14N0149
1004213744
W14N0148
1004213742
Incidents/Injuries: The firm has received 509 reports of incidents of overheating involving the foot-pedal controller, including one report of a burn.

Sold at: Exclusively at Home Depot from June 2019 through December 2019 for between $80 and $360.

Importer: Home Depot Product Authority LLC of Atlanta, Ga.

Manufacturer: Willis Electric Co. Ltd., of Taiwan

Manufactured in: China

Note: Link to Health Canada's press release
Photos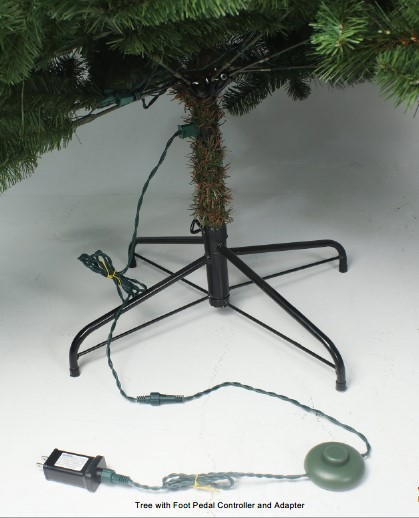 Recalled foot pedal controller and adapter with Christmas tree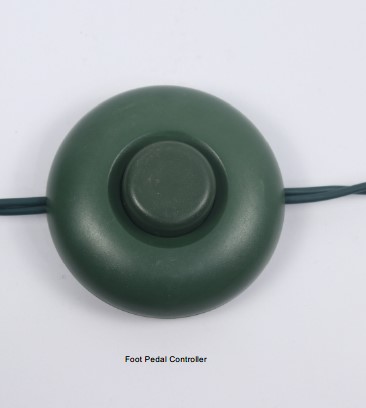 Recalled foot pedal controller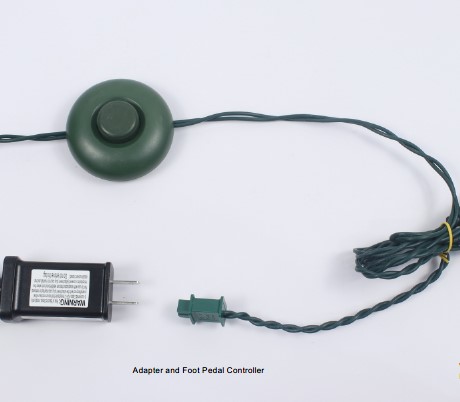 Recalled foot pedal controller with adapter

Label on the Christmas tree's cord
About the U.S. CPSC
The U.S. Consumer Product Safety Commission (CPSC) is charged with protecting the public from unreasonable risks of injury or death associated with the use of thousands of types of consumer products. Deaths, injuries, and property damage from consumer product incidents cost the nation more than $1 trillion annually. CPSC's work to ensure the safety of consumer products has contributed to a decline in the rate of deaths and injuries associated with consumer products over the past 40 years.

Federal law bars any person from selling products subject to a publicly announced voluntary recall by a manufacturer or a mandatory recall ordered by the Commission.
For lifesaving information:
- Visit CPSC.gov.
- Sign up to receive our e-mail alerts.
- Follow us on Facebook, Instagram @USCPSC and Twitter @USCPSC.
- Report a dangerous product or a product-related injury on www.SaferProducts.gov.
- Call CPSC's Hotline at 800-638-2772 (TTY 301-595-7054).
- Contact a media specialist.